US$ 300,000 to win in total
Celebrate with us the 30 years of TRUST
To celebrate 30 years of our business and thank all our customers, we are giving back a total of US$300,000 in campaigns throughout Year 2018.
Follow this page for information on the latest campaigns and celebrate with us!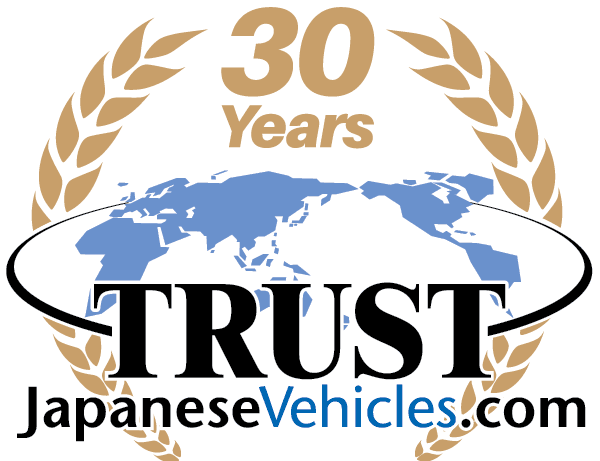 Current Campaigns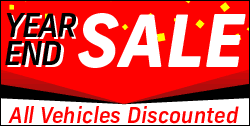 Part 1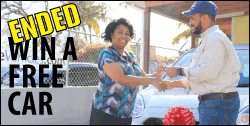 Win a FREE car!
You can win a Nissan March 2014 for FREE (shipping and import costs must be paid by customer) . No need to buy, just register for a chance to win.
Click here for more info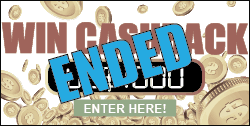 Buy a car and win a US$ 1,000 cash back!
Place an order in January and you can win one of the 30 coupons valid for US$1,000 cashback when buying a vehicle from JapaneseVehicles.com.
Click here for more info
Part 2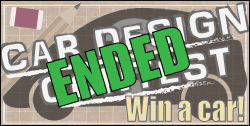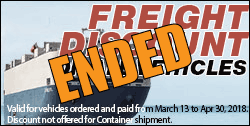 Freight discount!
Get discount on the freight price for vehicles ordered and paid from March 13, 2018 to April 30, 2018.
The freight discount is offered for vehicles sould through JapaneseVehicles.com and shipped by vehicle carrier ship. Orders with shipment by Container are excluded from the offer.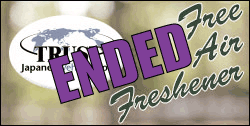 Free air freshner on all purchases!
Special present for you! Buy a vehicle from March 13, 2018 until April 30, 2018. You will receive an original Trust branded air refreshner for your new car from Japan!

Part 3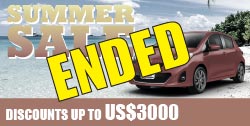 Summer Sale!
We are listing more than 200 vehicles with big discounts.
SUVs: up to US$ 3000 OFF
Sedans: up to US$ 1500 OFF
Hatchbacks: up to US$ 800 OFF
... and more!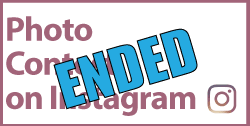 Photo Contest on Instagram!
Share your smile and love for your car by posing a photo on the theme "My Car and Smile" on Instagram.
Entry is open from August 21, 2018 to September 3, 2018.
Click here for more info
Part 4