Home - Trust Company pour le Burundi
Trust Company pour le Burundi
Super Services Burundi, le représentant officiel de Trust Company Ltd au Burundi, vous accompagne de la commande à la livraison de votre véhicule.

Notre agence est là pour vous aider à choisir un véhicule, obtenir une facture proforma et effectuer le paiement.
Nos services ne s'arrêtent pas là: nous proposons également la livraison à domicile, l'aide au dédouanement et une garantie de 30 jours après livraison du véhicule.

Voici nos coordonnées pour plus d'informations :

SUPER SERVICES BURUNDI
59, Chaussée du Prince Louis Rwagasore
GALERIE LES ARCADES, 13,(à côté de CBINET)
Bujumbura - Burundi
Tél Bureau: 022-277-019
Tél Mobile 1: 079-586-507
Tél Mobile 2: 075-586-507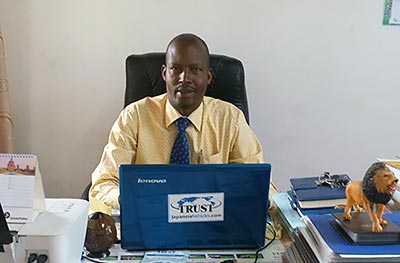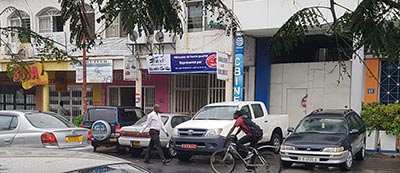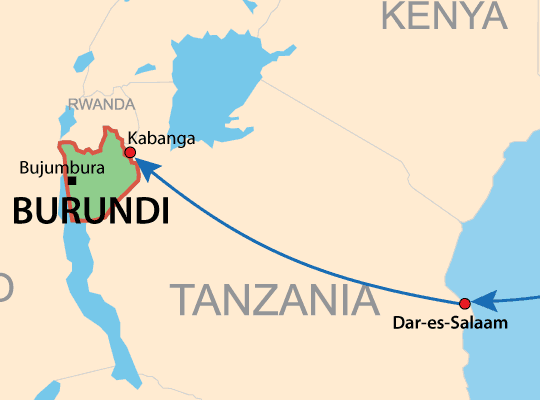 Super Services Burundi vous assure la livraison rapide de vos véhicules à domicile.

Pour afficher le prix ou recevoir une facture proforma incluant la livraison, veuillez selectionner la destination finale "Burundi" avant de vérifier le prix total du véhicule de votre choix.(La livraison est effectuée par chauffeur)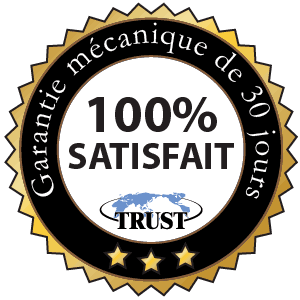 Trust Company Ltd est le seul exportateur de véhicules japonais a offrir une garantie mécanique de 30 jours après livraison de ses véhicules pour le Burundi.
Si vous remarquez un problème avec votre véhicule, contactez au plus vite notre représentant officiel Super Services Burundi pour qu'il vous assiste avec les réparations.
Représentant officiel au Burundi
SUPER SERVICES BURUNDI
59, Chaussée du Prince Louis Rwagasore
GALERIE LES ARCADES, 13,(à côté de CBINET)
Bujumbura - Burundi
Tél Bureau: 022-277-019
Tél Mobile 1: 079-586-507
Tél Mobile 2: 075-586-507
Téléchargements:
Téléchargez la politique degarantie (en anglais) (PDF)
Téléchargez un document expliquant que faire quand vous avez une réclamation(PDF)
We do accept the following methods of payment:
-Bank Telegraphic Transfer
-MoneyGram
-PayPal
-Paytrade by JUMVEA
Visit our
payments page
or
contact us
for more details.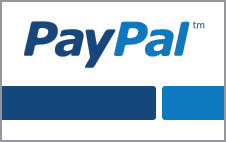 L'avis de nos clients au Burundi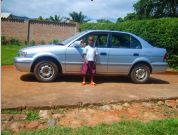 M. Macugu T.
Cher Sales Team (Equipe de vente), Je suis heureux de conduire la voiture TOYOTA CORSA depuis bientôt trois ans et demi, mon fils l'a adoré, moi aussi. Je l'ai reçu en Avril 2007 et j'en suis content. Pour témoigner combien j'ai confiance en vous, je viens de commander une Toyota Corolla qui me parviendra d'ici peu. Je vous souhaite pleins succès dans les affaires de TRUST COMPANY….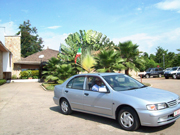 M. Richard K.
I have forwarded the picture of my car to you as requested, very,very happy man with my family. I am inside Driving myself. Thanks a lot once again the entire TRUST COMPANY.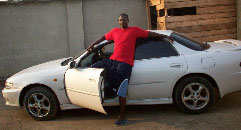 M. Albert H.
I was very happy to receive the car,it was nice and in very good condition. Thanks to you and to the Trust Company.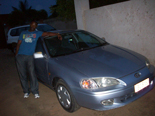 Mr Owen C.
Good Morning Madam, I'd like to let you know that I received the car. It's in good conditions[...]. Thank you very much for your assistance.

Vehicules populaires au Burundi
No.2

BMW 3 SERIES
No.3

TOYOTA VITZ

No.4
TOYOTA RAV4
No.5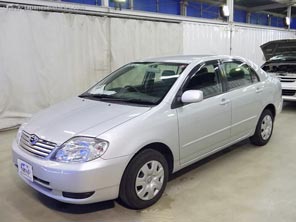 TOYOTA COROLLA
Voir tous les véhicules pour le Burundi