Home - Trust Company for Zimbabwe
Trust Company for Zimbabwe

Trust offers delivery services to Harare, Beitbridge and Plumtree.

Delivery is done by car carrier.
For Harare, VAT and duties will have to be paid in advance before the vehicle is tranported to Zimbabwe.

To view the price or receive a pro-forma invoice with inland transportation, select "Zimbabwe" as final destination when you check the total price of the vehicle you like. The inland destinations will automatically appear in the list of delivery options.
We do accept the following methods of payment:
-Bank Telegraphic Transfer
-Credit Card (Visa, Mastercard)
-MoneyGram
-PayPal
-Paytrade by JUMVEA
Visit our
payments page
or
contact us
for more details.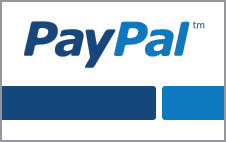 Customer's Voices from Zimbabwe
Mr Joshua R.
I would like to advise that I finally received my car-a Mazda Familia in good shape. It is actually in excellent condition. I would like to thank you and the Trust Co. Team for your excellent and professional service. You are truly trustworthy!
Looking forward to do more business with you in the near future.

Mr Wilson B.
The Trusted Team
The Honda Odyssey I purchased last Dec is intact.The family marvels it especially my daughter and son.Keep the TRUST Inna and the other guys.

Mr Patrick M.
Good day,
I would like to thank you for exceptional service, I received my vehicle in very perfect condition. I will not hesitate to refer Trust company to
friends and colleagues.

Mr Owen C.
I am extremely pleased to inform you that I received the Chariot I ordered from you Sn # 86135. The car is immaculate and had no problems with it when I drove 600km from the boarder to where I stay.My family is just impressed and next time I want to buy another car I will not worst time I will just come back to you.

Popular Vehicles for Zimbabwe