Trust Company for Kenya
Pay with Cheki
Buy risk-free from JapaneseVehicles.com by remitting your payment to Cheki Kenya Ltd.!
How does it work?
Cheki will keep your payment until your car reaches Mombasa port, and only send it to us once you have confirmed there is no problem with the car.
How can I use this system?
After requesting a Proforma invoice, let us know that you want to pay through Cheki and we will send you a new invoice and instructions for payment. *Please note that an additional US$ 420 fee will be necessary to use this service.

Inland transportation and direct delivery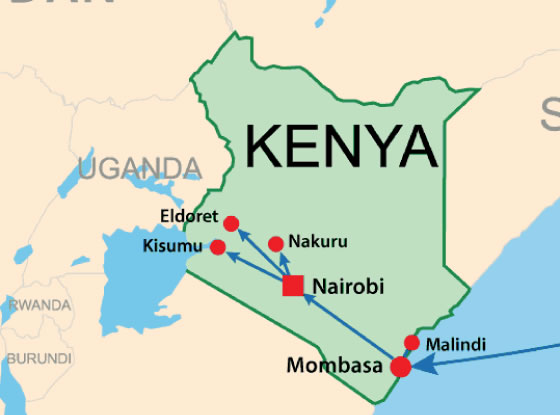 Trust provides safe and fast inland delivery to Kenya cities
Destinations
Nairobi
Malindi
Nakuru
Eldoret
Kisumu
To view the price or receive a pro-forma invoice with inland transportation, select "Kenya" as final destination when you check the total price of the vehicle you like. The destinations available for the vehicle of choice will appear in the "Place of Delivery" list.
Customer's Voices from Kenya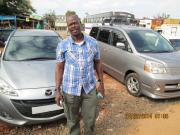 Mr John E.
Dear Trust Team.
Thank you very much I received my car on time and as specified with the extras i requested too. This is my 3 rd car and i appreciate your services . Thank you al for the efforts and team work you made to have it all delivered on time. I look forward to purchasing another car from you sometime in the future.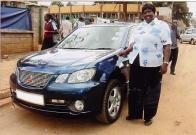 Ms Ruth K.
Hi Yuki, this is my mom enjoying her Airtrek in Kenya. She loves it; it runs good and is happy about the results.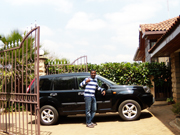 Mr Raoul K.
This is just to let you know that I received my vehicle yesterday. It looks perfect, looks even better than the picture on your website. I am a happy customer and I just wanted to let you know that I appreciated your service. I will recommend japanesevehicles.com to all my colleagues, friends and family in Nairobi and outside Kenya. Many thanks and all the best. Special thanks to Ms Yuki for he professionalism.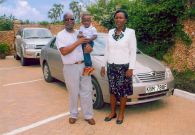 Mr Bernard B.
My wife is happy with the car and so am I. The transaction was so smooth and the information given to me so accurate that I think Trust Company deserves the word TRUST in its name. Keep it up! .