Trust Company for Papua New Guinea
Payment methods
We do accept the following methods of payment:
-Bank Telegraphic Transfer
-MoneyGram
-PayPal
-Paytrade by JUMVEA

Visit our payments page or contact us for more details.


Customer's Voices from Papua New Guinea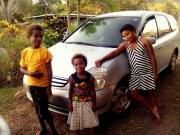 C. M.
Dear Masakosan and the Trust Company team This letter serves as an acknowledgment for the administration the vehicle I purchased from your company. On behalf of my family, I wish to acknowledge the effectiveness and the reliability of your service. The vehicle arrived according to the time scheduled. I am a first time buyer and I truly appreciate your efficiency. The vehicle was received and registered by my family in the following day. My family is so excited and pleased with car to the extent that they indicated to me of their interest for a possible of next buy from your company. Thank you indeed.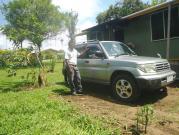 J. B.
Good Morning Mr. Juan Martel, this is with reference to previous email received. I am satisfied with the Vehicle and its condition imported from Trust Company Japan. I am enjoying driving my vehicle. I am looking forward to doing business with you in the near future.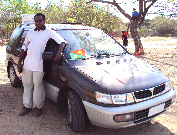 Mr Jeffrey T.K.
Thank you very much for the delivery of my vehicle Mitsubishi Chariot 7 SEATER. It arrived safely in Port Moresby last September in good shape. Very nice family car. This is my second vehicle from Japan. First one was Mazda Titan T3500 and still running. Thank you trust company.The trust has grown even stronger. Hope to buy another one later this year. Best wishes.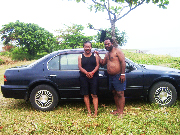 Mr James K.
Roger the car was in good condition and the shipping was excellent as there was no single scratch on the car. Its truly as you said I'm driving with pride. I hope to buy another from you for my wife, and also telling other people to buy from you. Kind Regards