Trust Company for Tanzania
Customer Service Center in Dar-es-Salaam
You can obtain direct support at our Customer Service Center in Dar-es-Salaam.
Free assitance with information on everything you need to purchase and import your vehicle such as:
- Browse and choose vehicles;
- Print invoices for payment;
- Scanning and sending TT copies to Japan;
- After purchase support/assistance.
Trust Company Ltd. - Dar-Es-Salaam Customer Service Center
LUGODA STR, OPP. TIGO OFFICES (Majani ya chai)
Apex Tower 5th floor
Dar-Es-Salaam
CONTACTObed Joseph Urio
TEL022-212-2317 / 022-212-2072
CELL0754-277-681
EMAILdar@japanesevehicles.com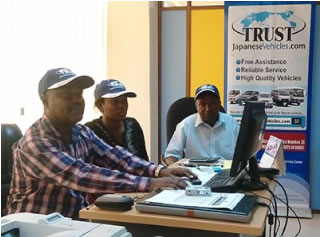 30 Days Mechanical Breakdown Guarantee
Trust Company Ltd. offers a free one month Mechanical Breakdown Guarantee for all the vehicles purchased for Tanzania
The Guarantee is free of charge and is valid for the vehicles with final destination country is Tanzania.
The validity period of the Guarantee is 30 days after the vehicle is released from the Port of Arrival in Africa.
Authorized Guarantee Service Centers
SAINT PARTS Co, Ltd.
Ilala Shauri Moyo street (next to rail)
Dar Es Salaam,
Tanzania
+255 657 109 001
Wasiliana nasi kupitia
Mr. Juma Othman Ally
+255 655 597 422 (Swahili)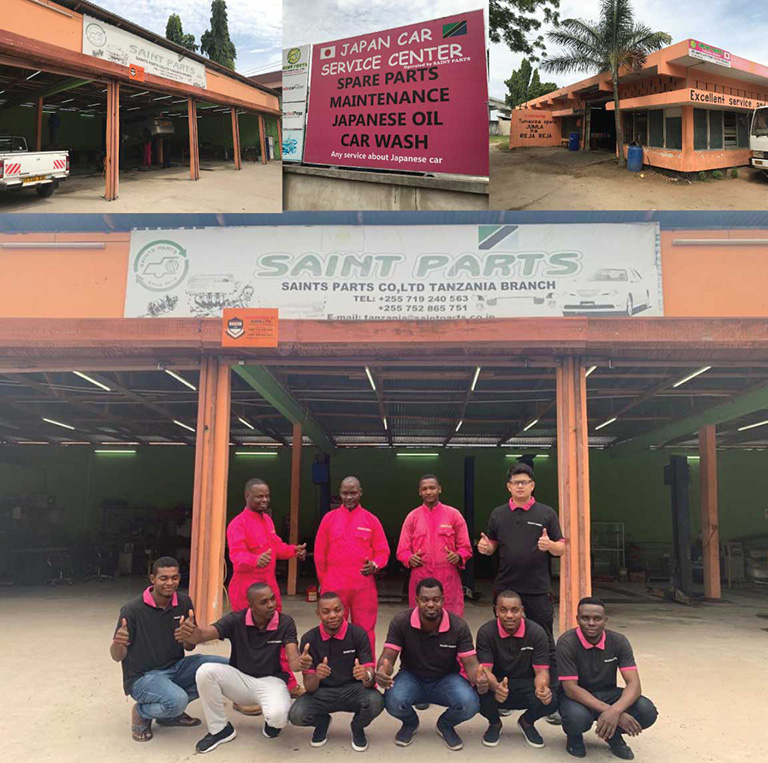 Please take time to familiarize yourself with the Policy.
In particular, you should note that this Guarantee Policy might not cover you if you do not follow the vehicle servicing requirements set out on page 10 of the document.
Customer's Voices from Tanzania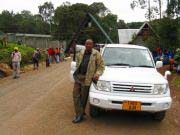 Mr Aggrey K.
I would like to thank you very much for your support. My vehicle Mitsubishi Pajero IO arrived safely with all items in place as per our agreement. I have attached a photo of my vehicle with me leaning against it. It is so nice! I will contact you shortly for another order.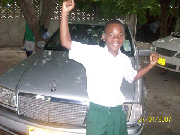 Mr Charles G.
Dear all, Me and my boy tomas charles gao are very happy to have that car at home.here he is ready to be taken to school he doesn't want to board a school bus he wants a Mercedes Bentz.this cars condition is good as new very comfortable. Thanks to Trust and its management.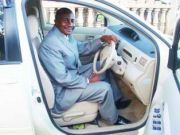 Mr Sadiki M.
I am very happy to inform you that my vehicle, RAUM of year 2003, arrived in Dar es Salaam. May I take this opportunity to salute you for being so honest and trustful from the start of car buying to the moment of receiving my car in Dar es Salaam. Really you are making your company's name famous. The car I received was really Grade 4 car: no seen scratches or dents, very clean, mechanically and electrically okay. With the unique services I got from you, I will recommend your company to whoever wants to import a car from Japan! Keep it up guys, you are doing great in business.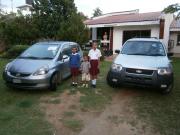 Dr Jumanne K.
I wish to say thank you for the vehicle(FORD ESCAPE AND HONDA FIT) i purchased from your company(TRUST COMPANY) cars arrived as expected in good condition,deeply appreciate doing business with your company.Thank you in advance.