News and announcements from Trust Company Ltd .
2018/12/24
Dec 29 to Jan 3 (Thu): office closed for New Year's holidays

Our Japan office will be

closed during the New Year holidays

.
Please note that correspondence may be delayed during the holiday season.
Thank you for your cooperation and understanding.



CLOSED

from December 29 to January 3 (Wed)


OPEN

from January 4 (Fri)

We would like to thank you all for your business in 2018 and look forward to serving you in the New Year.

2018/12/12
Christmas Sale has begun!
2018/11/21
Car Design Contest 2018: design vehicle delivered!
The winning design of Car Design Contest has been realized on Toyota Vitz and the vehicle has been handed over to the designer in South Sudan. The handover ceremony was held at our Juba Customer Service Center on November 17.
Congratulations, Ms. Abina, we hope you enjoy your car for a long time to come!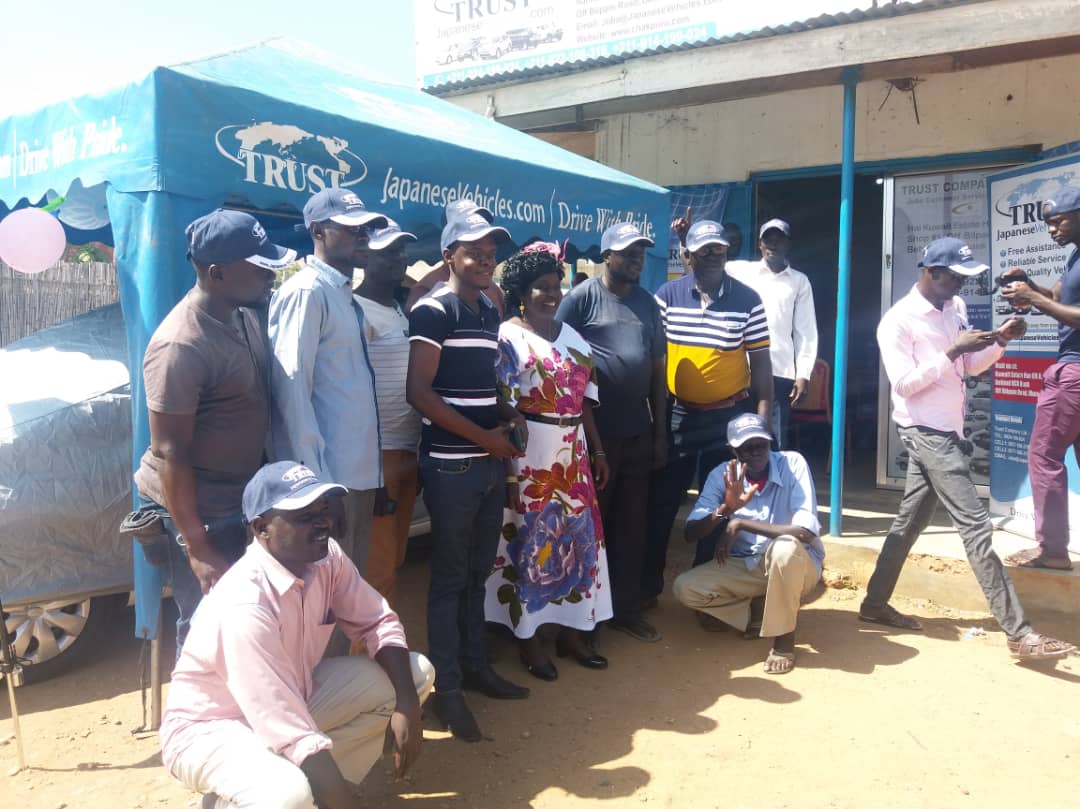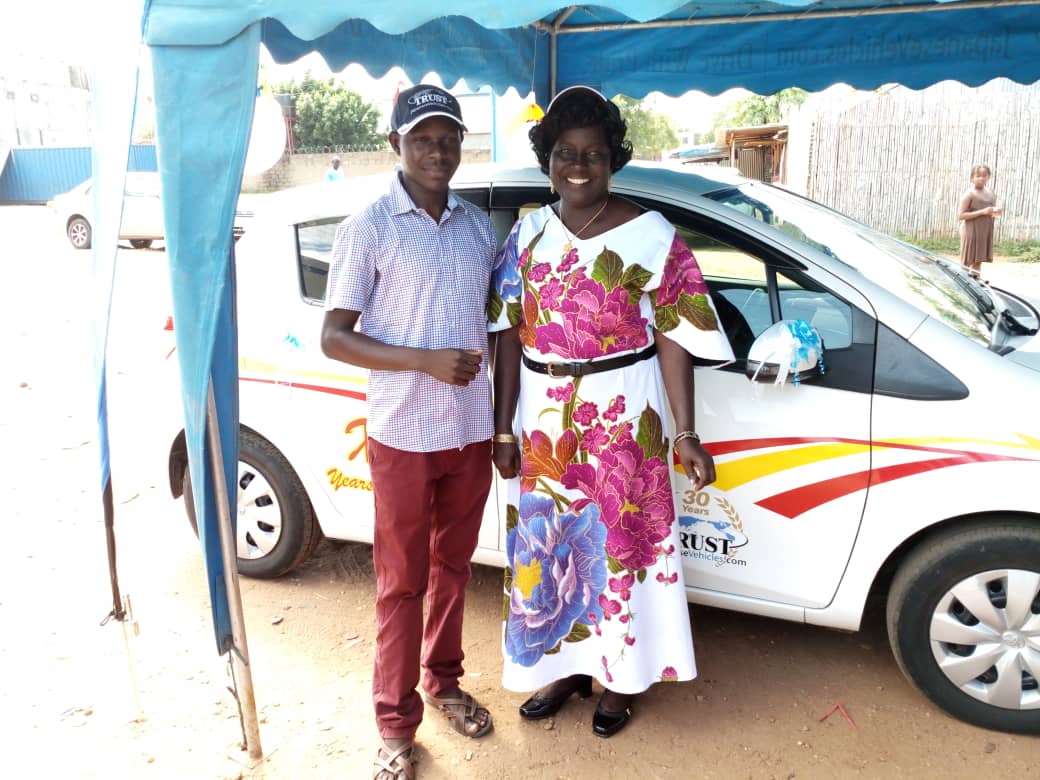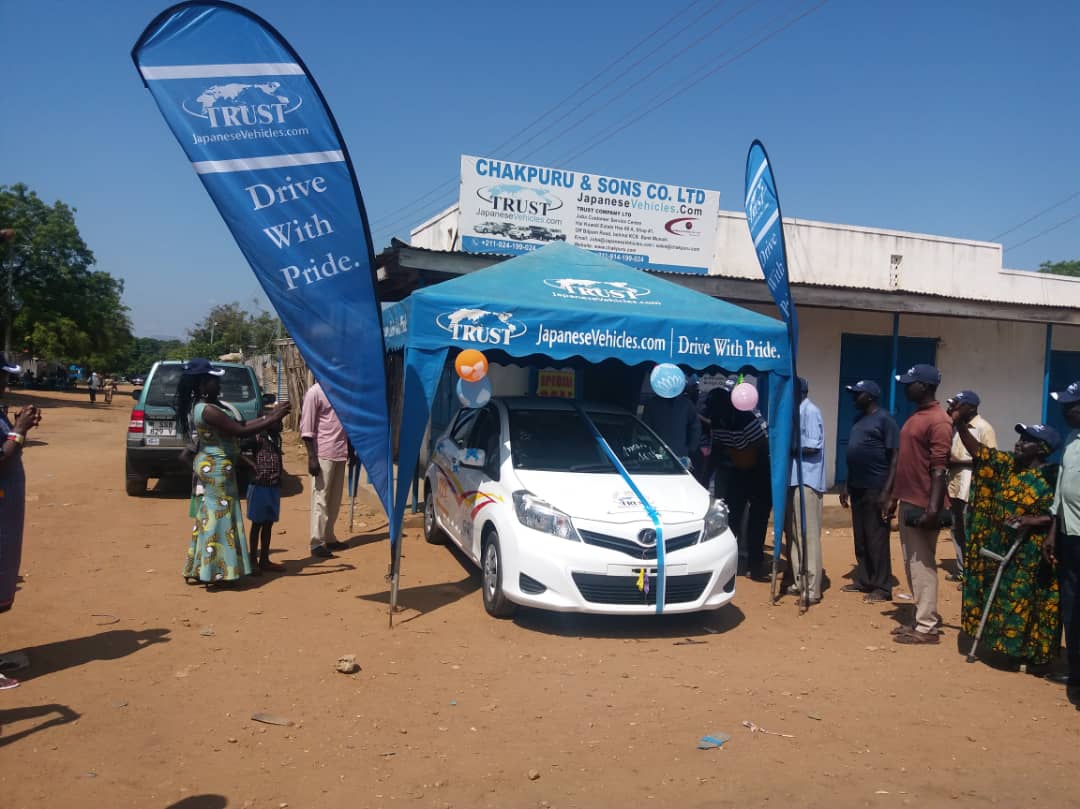 2018/09/11
African Business Education Initiative Summer Internship Sep 2018
We welcomed three interns from Malawi, Zambia and Zimbabwe for a week as a part of ABE Initiative organized by JICA.
The Internship covered purchase of used cars, our inspection procedures, marketing and sales process.
The interns and Trust staff also had chances to exchange opinions and ideas about import of used cars and parts in general as well as about improvement.
It has been a great opportunity for us to deepen our understandings about our customers' countries. We hope the interns also had a fruitful time with us.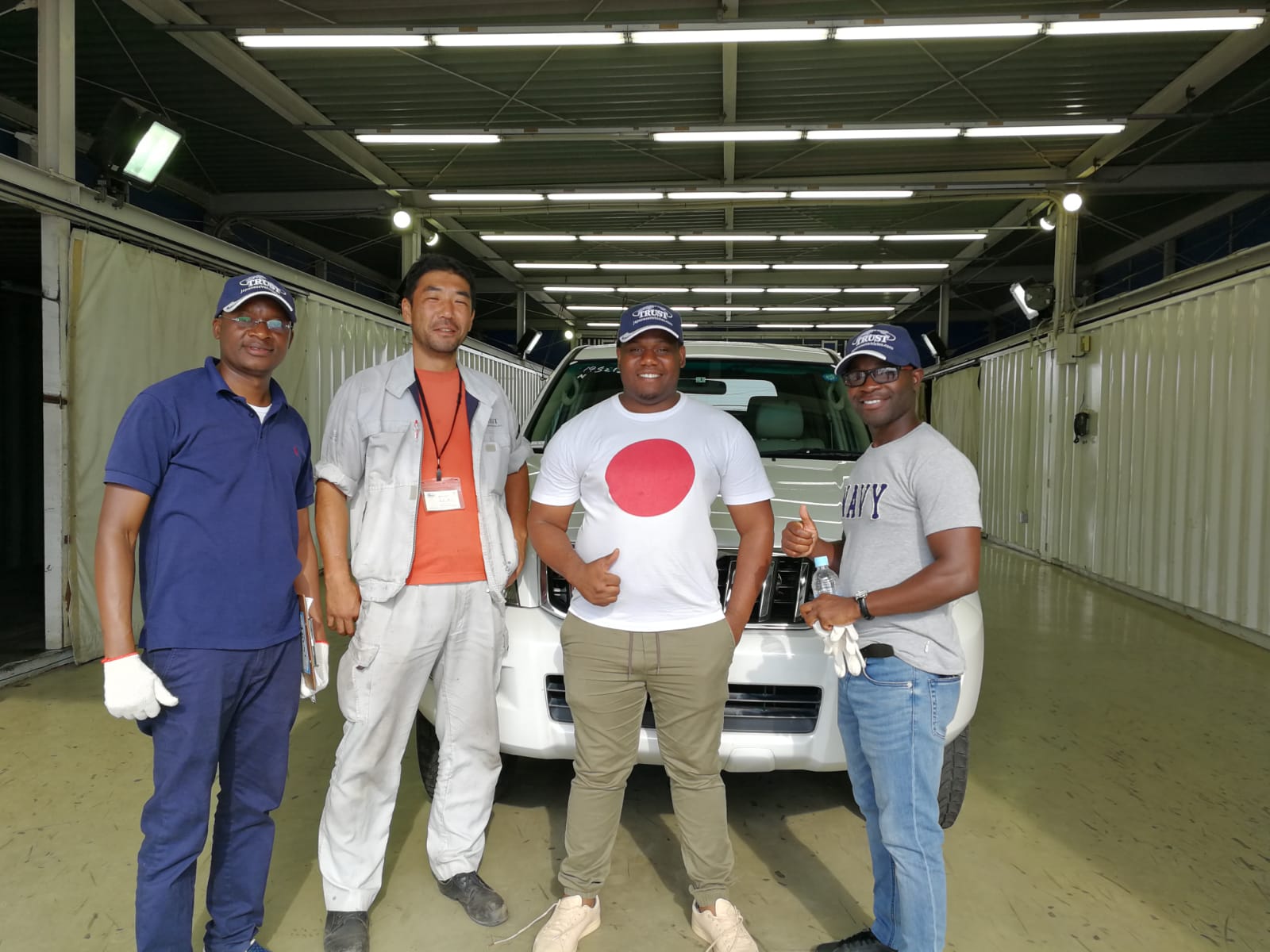 2018/07/10
Trust Company sponsoring Eita United football team from Kiribati
Trust Company is proud to announce that we are sponsoring Eita United, the youth football team in Eita Community in Tarawa, the Republic of Kiribati. The team was formed by Eita community to support good health of youth.
In the recent Tarawa Urban Council (TUC) tournament held in May, Eita United came in second place. The team has now proceeded to the final of National Independent Celebration held on July 12.
In a long term, the team is targeting at becoming Tarawa football team representative in the Kiribati National Championship.
Am tai aio Eita United n kaotiko!!! (Let's go Eita United!!!)