Trust Company for Uganda
Customer Service Center in Kampala
You can obtain direct support at
our Customer Service Center in Kampala.
Flitlinks International Limited
95, 6th Street, Industrial Area
KAS House
Kampala
TEL: 0417-130-111
CELL 1: 0712-652-862
CELL 2: +256-702-652862
EMAIL: Kampala@JapaneseVehicles.com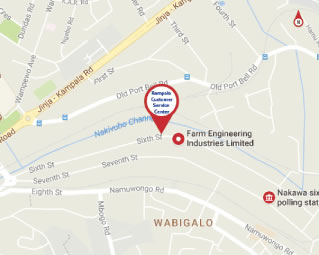 Free assitance with information on everything you need to purchase and import your vehicle such as:
- Browse and choose vehicles.
- Print invoices for payment.
- Scanning and sending TT copies to Japan.
- After purchase support/assistance.
Inland transportation and direct delivery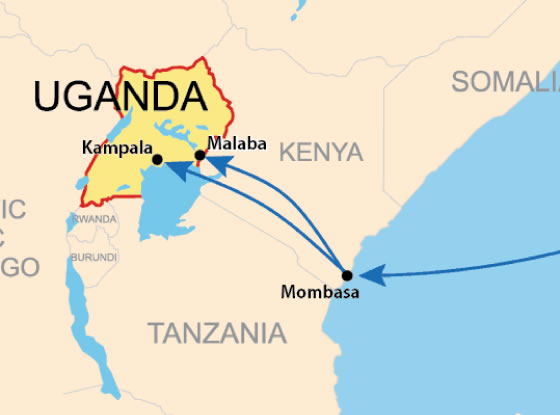 Trust offers special delivery service to Kampala and Malaba by driver.
-Delivery to Kampala includes Insurance, Clearing and Vehicle Registration.
-Delivery to Malaba is up to the border and includes only Insurance.
To view the price or receive a pro-forma invoice with inland transportation, select "Uganda" as final destination when you check the total price of the vehicle you like. The available destinations will automatically appear in the list of delivery options.
Payment methods
We do accept the following methods of payment:
-Bank Telegraphic Transfer
-MoneyGram
-PayPal
-Paytrade by JUMVEA

Visit our payments page or contact us for more details.


Customer's Voices from Uganda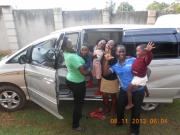 Mr Rachel N.
Hi, I have received the Estima and it's such a nice car. Iam so happy. It's just so good. Thanks The snaps is me, my family and our new car. You can see the joy. Long live Trust Company.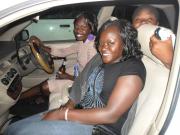 Ms Robinah A.
My great thanks to Trust Company and team for the support rendered to me when purchasing my car Vista Ardeo. The car is in good condition i appreciate. I will live to sale your name all over and keep purchasing from you. You have excellent client relations and service that increased my TRUST and LOVE for the company just as the name justifies TRUST Company. My sincere thanks to Mr Yuki who kept me posted with relevant information. Once again thank you for the first class service. God bless you all!!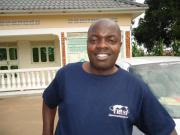 Mr Tushemereirwe L.
Thank you very much for my gift. It fits me very well. The gift arrived during the festive season which was so fantastic. Please find attached photos. My car is still in a very perfect condition and I will keep recommending friends to buy from your company as I have always done.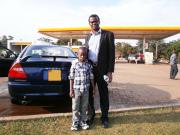 Mr Moses O.
Hi...Plz, find attachments of the vehicle I purchased from you company last November. Trust company really delivers as it promise. I received my... car exactly after seven weeks as promised by Trust company on purchased. The vehicle arrived with all the accessories as insured. I am so...proud to have Trust company as my number ONE automobile dealer! I recommend it to any person wishing to purchase a vehicle from Japan. I am proud of you TRUST COMPANY!