Trust Company for The Bahamas
Nassau Local Agent
Lucayan Auto Sales
#6 Montrose Ave
Nassau, Bahamas
OFFICE: 242-603-2277
OFFICE: 242-322-5227
MOBILE: 242-424-4216
EMAIL: khanna@lucayanautosales.com
Office Hours
9:30 am - 5:30 pm Monday - Friday
10:00 am - 2:00 pm Saturday
Services Offered
• Import Consultation
• Vehicle Ordering - (Bookings & Receipt of payment)
• Bahamas Customs Clearing
• Inter-Island Shipping - Click for details
All major credit cards accepted (Visa, MasterCard, AMEX).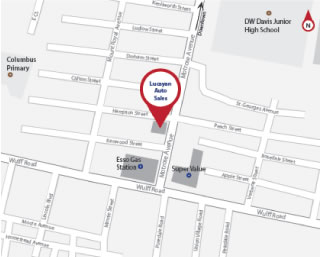 Freeport Local Agent
Expert Tire and Auto Mart Ltd., T/A Prestige Auto
Logwood Road & Peach Tree Street
Freeport
TEL242-727-6096
EMAILprestige50@yahoo.com
Office Hours
8:00 am - 4:00 pm Monday - Friday
Closed Weekends & Public Holidays
Services Offered
• Import Consultation
• Vehicle Ordering
• Bahamas Customs Clearing
• Body Shop
• Parts Ordering and Selling
• Full Safety Inspection
• Vehicle Servicing and Repairs
• Local stock with a variety of vehicles available for purchasing at our office.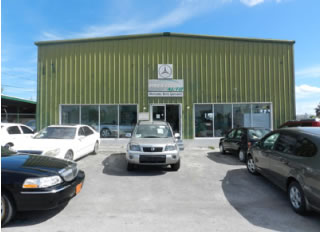 30 Days Free Mechanical Breakdown Guarantee
Buy risk-free from JapaneseVehicles.com thanks to our Mechanical Breakdown Guarantee
The Guarantee is free of charge and is valid for all vehicles sold to the Bahamas from JapaneseVehicles.com. The validity period of the Guarantee is 30 days after the vehicle is released from the Port of Destination.
Authorized Guarantee Service Centers
Lucayan Auto Sales
Montrose Ave & Hampton St.
Nassau
TEL242-603-CARS (2277)
CELL 1242-424-4216
CELL 2242-322-5227
EMAILNassau@JapaneseVehicles.com
Expert Tire and Auto Mart Ltd., T/A Prestige Auto
Logwood Road & Peach Tree Stree
Freeport
TEL242-727-6096
EMAILprestige50@yahoo.com
Downloads

Download the Guarantee Policy document
Download(PDF)
---

Download a document explaining the procedure to file a Guarantee Claim
Download(PDF)
Please take time to familiarize yourself with the Policy. In particular, you should note that this Guarantee Policy might not cover you if you do not follow the vehicle servicing requirements set out on page 9 of the document.
Inter-Island Shipping Service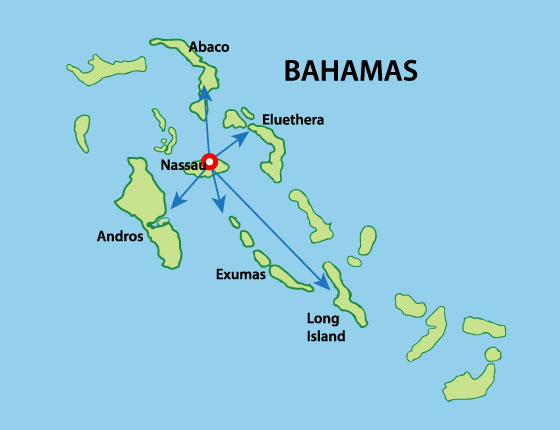 Inter-island Shipping from Potters Cay Dock
Destinations
Abaco
Eleuthera
Andros
Exuma
Long Island

To recieve a proforma invoice including inter-island shipping cost. Please contact our local Nassau agent.
Lucayan Auto Sales
#6 Montrose Ave
Nassau, Bahamas
OFFICE: 242-603-2277
OFFICE: 242-322-5227
MOBILE: 242-424-4216
EMAIL: khanna@lucayanautosales.com
Customer's Voices from Bahamas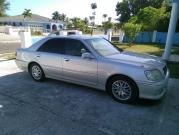 Mr M. S.
This is my Toyota Crown Athlete 2003 in Nassau Bahamas. I love it and am very impressed with the awesome vehicle and service provided by Yuki Sugishita. Thanks again Yuki my new friend.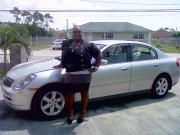 Ms Dashena G.
I am writing to let you know I received my car .I would like to thank you and your company for your excellent customer service, the car is great once again thank you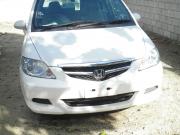 Ms A. R.
I would like to thank the staff of Trust for my new car . I appreciate your excellent service. My vehicle was indeed received on the date of arrival posted. Its in excellent condition and it runs well. I strongly apologize for the late feedback. I would recommend you to others because "What You See Is What You Get".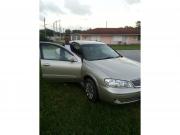 Ms Sherlene H.
I just wanted to inform you I received my 2003 Bluebird Sylphy yesterday and I am absolutely delighted with the vehicle. It is like new in very good condition. I will be sure to spread the word about the excellent service you provided from start to finish with my purchase. Look forward to doing more business with you in the near future as my sister will be needing a car. Thanks very much for all your help.